Secondhand condominium brokerage services
A completely new real estate brokerage system, REDS was born out of a collaboration between a real estate agency and a system company.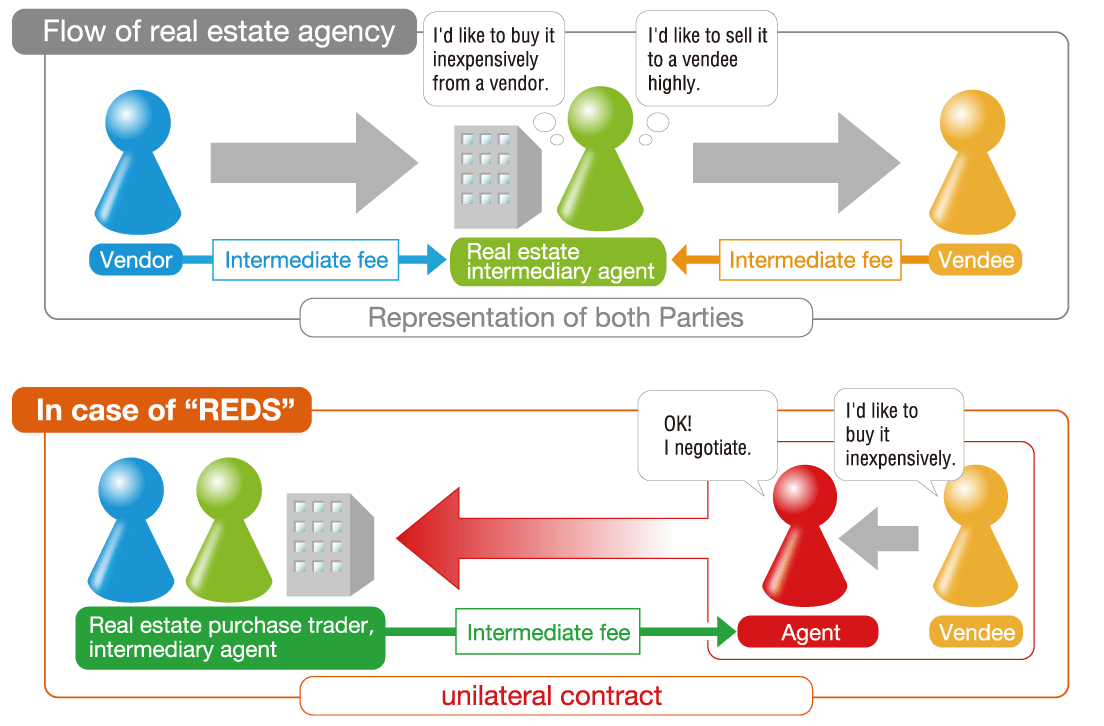 In addition to property operation conducted solely by veteran staff who are both qualified and experienced, REDS has simultaneously realized both improvements in service to customers and brokerage fees as little as zero through making reductions in store operation and advertising expenses. Moreover, by respecting the differences in position and demands between those looking to purchase real estate and those looking to sell it, and continually offering brokerage services exclusively dedicated to one of those two parties, REDS helps clients realize their goals with its loyal and honest approach.