Top Message
We strive to be a "one-stop solution company" that provides eco-friendly and comfortable living spaces for all people.
We were established in 1988 as a custom housing company. Since then our corporate philosophy has always been "contributing to society with the highest quality and lowest price possible".
Before establishing the company, the founder, Shinjiro Kurosu (current chairman), had been managing a specified general contractor (building subcontractor) of a major housing corporation. Through his experience he believed he would be able to provide houses of the same quality as a major housing corporation at prices that would be 20 to 30% lower if he became the prime contractor, and that is how this company started.
With the support we received, we were able to steadily expand our business and became listed in 2007. Since then we have been making proactive efforts to expand our range of business on top of custom housing such as with real estate, insulating materials, and rental housing. We constructed a new management system in order to raise the corporate value of the entire group, and shifted to a holding company structure.
Recently we have also entered the nursing care and childcare industry. By getting involved with both tangible and abstract aspects of the industry, such as construction and operation, we will deliver more competitive proposals and aim to create synergy through this.
The circumstances involving the housing industry are dramatically changing. Even in such circumstances we will continue to always view matters from the perspective of our customers, conduct operations based on our corporate philosophy, and develop a system that appropriately meets the diversifying needs of our customers.
"One-stop solution company"
This is the goal of our corporate group. We aim to become one of the top profitable corporations in the industry through raising the level of convenience by handling various products as well as services involved with housing, and by establishing ourselves as a corporate group that is trusted by our customers.
Please look forward to the future development of the Hinokiya Group.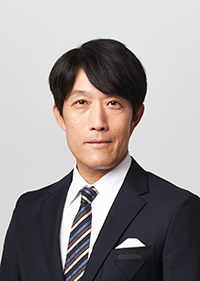 Akira Kondo
President and Representative Director
Hinokiya Group Co., Ltd.
Corporate Profile
Company name
Hinokiya Group Co., Ltd. (Securities code: 1413)
President and Representative Director
Akira Kondo
Headquarters

Marunouchi Trust Tower Main Building 7th floor, Marunouchi 1-8-3, Chiyoda-ku, Tokyo, 100-0005

Date of establishment
October 13, 1988
List of Directors

| | |
| --- | --- |
| President and Representative Director | Akira Kondo |
| Managing Director | Tetsuyuki Morita |
| Managing Director | Shinsuke Araki |
| Director | Junichi Tsunesumi |
| Director | Yukio Shimada |
| Director | Takako Arai |
| Director | Shunichi Deguchi |
| Director | Masaya Katayama |
| Full Time Auditor | Tadahiro Hase |
| Full Time Auditor | Snae Sonota |
| Auditor | Shinsuke Hasegawa |
| Auditor | Masahiro Nagasawa |

Capital
389.9 million Yen
Number of employees consolidated

3,058 (as of December 31, 2020)

Business description
Business management of affiliated group companies and other related operations
Correspondent banks

MUFG Bank, Ltd.

Sumitomo Mitsui Banking Corporation

Saitama Resona Bank

The Musashino Bank

Mizuho Bank

The Ashikaga Bank

The Gunma Bank

The Tochigi Bank

JOYO Bank

The Hachijuni Bank

The Bank of Yokohama

The Chiba Bank

The Shizuoka Bank

Subsidiaries
(14 subsidiaries)

Hinokiya Juutaku Co., Ltd.

PaPamaru House Co., Ltd.

Hinokiya Resco Co., Ltd.

Japan Housing Solution Co., Ltd.

Nippon Aqua Co., Ltd.

Hinokiya Reforming Co., Ltd.

FUSION ASSET MANAGEMENT Co., Ltd.

Maisumai Co., Ltd.

Lifesupport Co., Ltd.

PURE SOLUTIONS.

Hinokiya Vietnam Co., Ltd.

Hinokiya TWGroup Co., Ltd.

Aquafoam Asia Associates, Inc.

HINOKIYA RESCO CONSTRUCTION VIET NAM CO., LTD.

Affiliated companies
(2 companies)

Hudousan Ryuutsuu System Co., Ltd.

HOUSALL Corporation